PETE Students Visit Patterson UTI Rig Launch in Houston
Fri, 02/03/2023 - 9:11am
UL Lafayette Petroleum Engineering, International Associate of Drilling Contractor (IADC) students were invited to the Patterson UTI Rig Launch Day last month.  Their latest Rig 567 was showcased at Patterson UTI's yard in Houston.  Included in the day was equipment offerings from Universal Pressure Pumping and MS Directional.  This PETE excursion allowed our students to see up close and first hand the latest technology in the industry. 
PETE students also met up with other IADC student chapters from Texas A&M, University of Texas, and Lone Star college.  Thanks to IADC, who provided hotel accommodations and dinner and Patterson UTI for the invite!
Thanks to Randy Andres for helping to make our PETE education and training the best in the nation.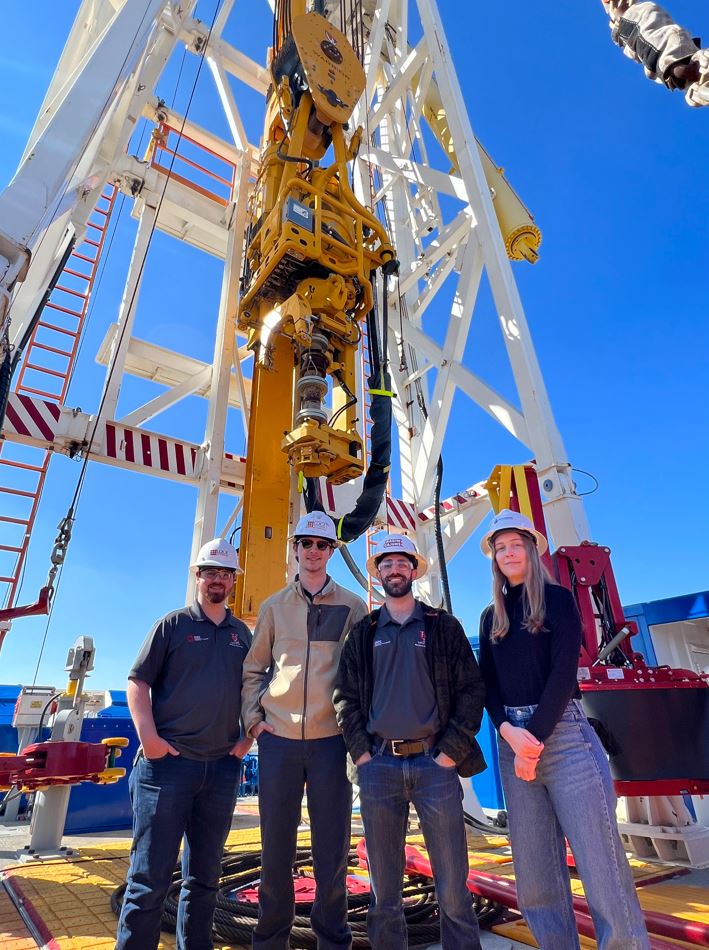 Pictured from left to right are students: Keegan O'Brien, Robert  Allbritton, Philip Achee, and Coreil Dantin